Interior Colour Advice
We've made choosing your colours easy by designing a range of timeless colour palettes inspired by nature.
We tell you what to paint where, what floors will match, be it carpet, laminate, luxury vinyl tiles, and more and what kind of colours will work perfectly for your accessories.
Tips for choosing your own colours
There's no hard and fast rule of what type of floor colours go with different paint schemes – it all comes down to the look you're trying to achieve and the colour you like. Think about how long you want your look to be in style and whether you like warm engergising colours or cooler relaxing colours.
Using Neutrals
If a look that will last the distance and not age or go out of style is important, it's best to stick to neutral colours. And, this will let you continually change our your design style, furniture and accessories with ease.
Natural wood looks or laminates without varnish or added colour – ashes and oaks will stand the test of time
Plain vinyls and vinyl planks that replicate wood or stone
Beige or grey carpets in neutral tones
Plain coloured tiles
Creating Statements
If you know what you love and your taste won't change you can be daring in creating a bold look that reflects your style.
Dark carpets create mood and drama
Light wood-look laminate floors create the on trend nordic style
Coloured carpets make a floor statement
Patterned vinyls and tiles create an individual flavour
How colours affect space
Often choosing between going light or dark is about the type of space your flooring will be in. Dark floors will create a sense of intimacy and ground large spacious rooms, whereas light floors will reflect the light and make a small room appear larger.
Make a small room look bigger
Use light coloured floors
A sheen or varnish will reflect light to create space
Wood or laminate floors with a wide plank will create an illusion of a larger space
Make an empty spacious room feel less sparse
A dark textured carpet will add interest and fill up space
Layer your floor up with rugs to create texture which will add body to the room
Dark woods and laminates that are matte will absorb light so the room feels more enclosed and cosy
Warm and cool colours explained
The colour wheel can be divided into two categories:
Warm colours are energetic and enlivening

Cool colours give the feeling of calmness and relaxation
White, black and grey are considered neutral.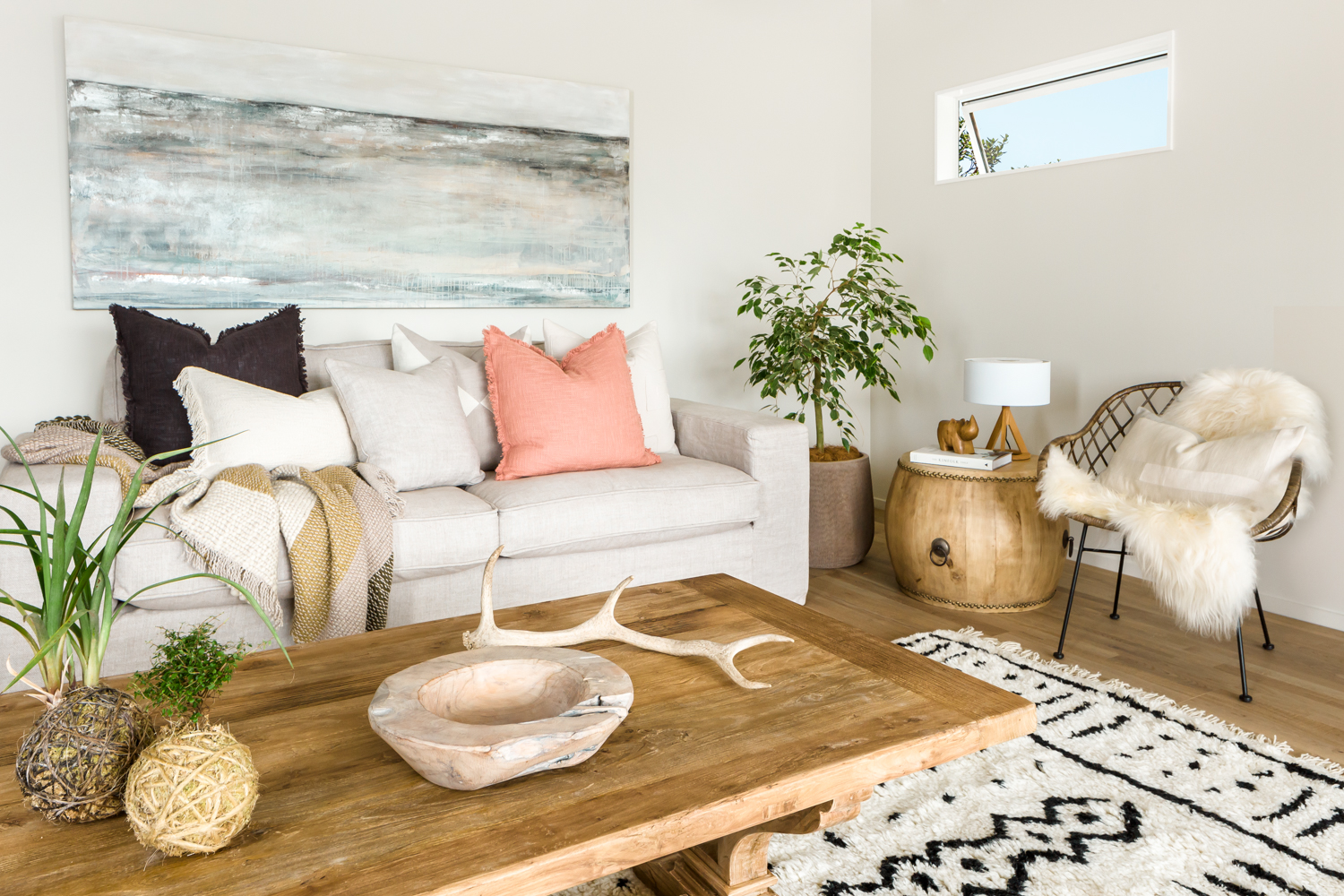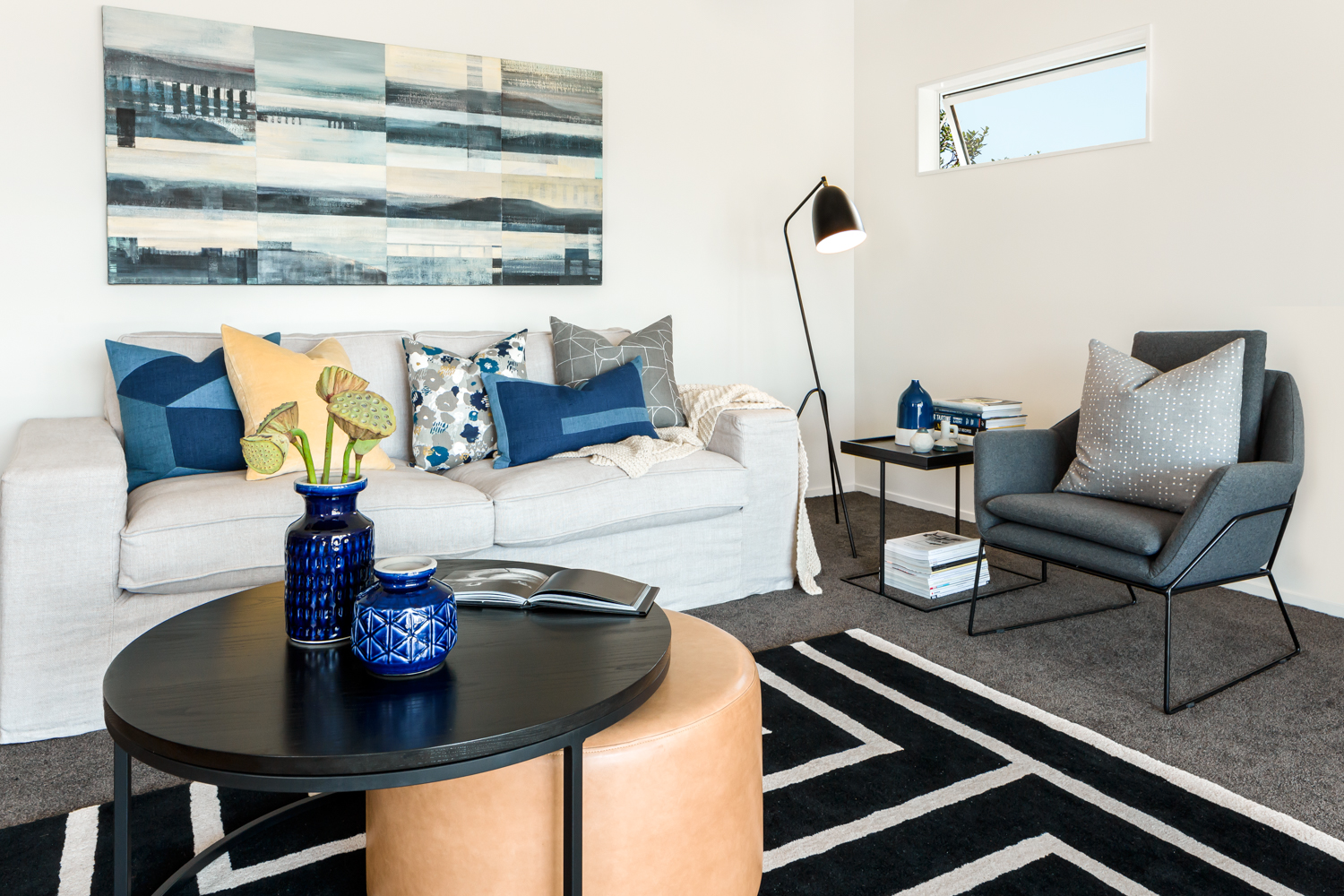 WARM COLOURS

Reds and oranges
Represent power, they raise energy levels and come from the colours of heat. They give warmth, and are invigorating and strong.
Yellows
Is a colour that floats – like sunshine it is a compelling colour but one to watch as if used incorrectly it can appear sickening. It can be cheery, energizing and uplifting. Just remember to think of nature where they are muted and softened, muddied and dirty, not synthetic man-made colour.
COOL COLOURS

Blues and purples
Symbolizes serenity; calmness and relaxation. Sky blues immediately evoke wide open spaces. Soft duck egg blues offer tranquility and peacefulness. This is a great colour for bedrooms and bathrooms. Darker blues can often evoke the feeling of sadness – this is not a good main colour but rich and inviting when used as an accent.
NEUTRALS

Green
Is the natural neutral it incorporates both the cooling agents of blue and the heat of yellow and offers a freshness that the other colours can't give.  It is the most restful colour for the eye. It is suited for any room of the home, as its calming, warm and relaxing properties relieve stress and help us relax.
Whites, Blacks, and Greys
Are the decorators go to guide, they can be considered boring and flat but if used correctly they play on light and shadow, line and form rather than colour change.
Just remember add colour as an accent to liven things up, subtract to calm things down.