At Feltex, we create carpet designed for and inspired by New Zealand. Feltex has always been synonymous with style, design integrity and luxury.
Feltex began its manufacturing operations in New Zealand in the 1920s. Since then, the ongoing utilisation of world class technologies in continuous dyeing, wool yarn, state-of-the-art tufting equipment and finishing lines means Feltex produces innovative broadloom carpets which are manufactured to the highest standard.
As a leading manufacturer of the finest carpet, Feltex sets the benchmark for quality in wool and wool blend carpets. When you choose a Feltex carpet you can rely on over 100 years of manufacturing experience and expertise.
Solution Dyed Nylon Collection
Feltex Solution Dyed Nylon carpets are true all-rounders, providing the ultimate in carpet colourfastness, stain protection and performance. With correct maintenance, the carpet will look as impressive in years to come as the day it was laid.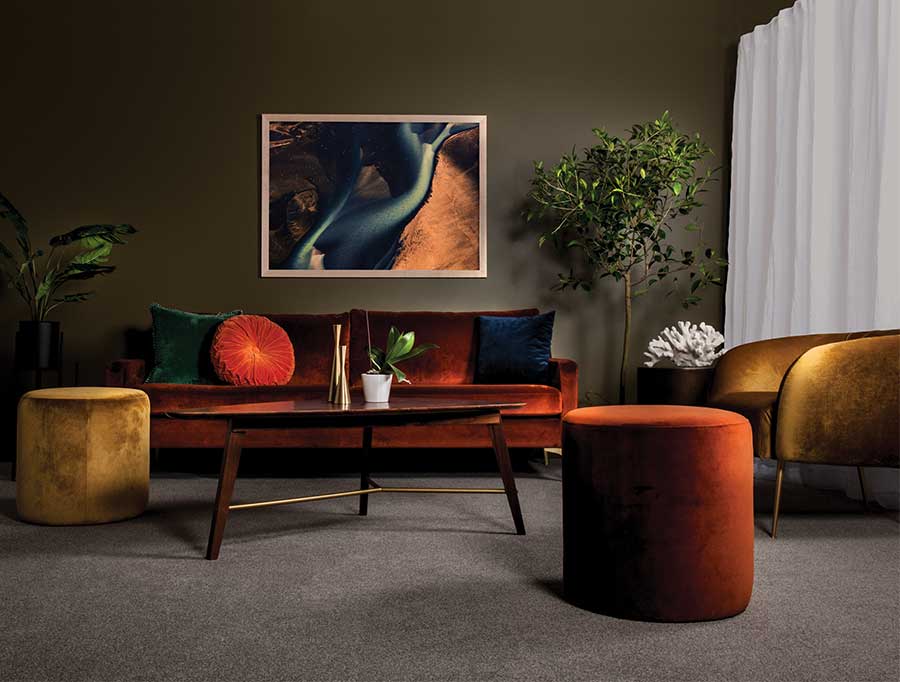 Wool Collection
Made from natural fibres, Feltex wool carpets are environmentally friendly and luxurious. Due to wool's ability to regulate humidity and its superb insulation properties, wool carpet helps keep you warmer in winter and cooler in summer.