Looking for girls' bedroom ideas? Whether she's five or fifteen, chances are your daughter already has some pretty specific ideas about decorating her room but, a girls' bedroom needs to be a flexible space, accommodating her changing needs and evolving as she grows up, so it makes sense to ensure that big-ticket items will stand the test of time. Let your girls bedroom décor shine with colour, pattern and magical touches through fabric, lighting, artwork and quirky accessories. Take a look at these 10 girl's bedroom ideas for inspiration.
PRETTY IN PINK
Though it might seem cliché, the truth is many children's (little girls in particular) favourite colour is pink. As a parent, you want your girls room décor to be something they absolutely love while still being stylish and having some longevity. The wrong pink can be overpowering and jeopardize that but, if you pick a vibrant coral or blush shade, that will hopefully satisfy her pink craving and see you into her teenage years. And perhaps the most important thing to remember when decorating with pink is that a pink theme does not mean that everything should be pink. Pair pink with white for a harmonious feel.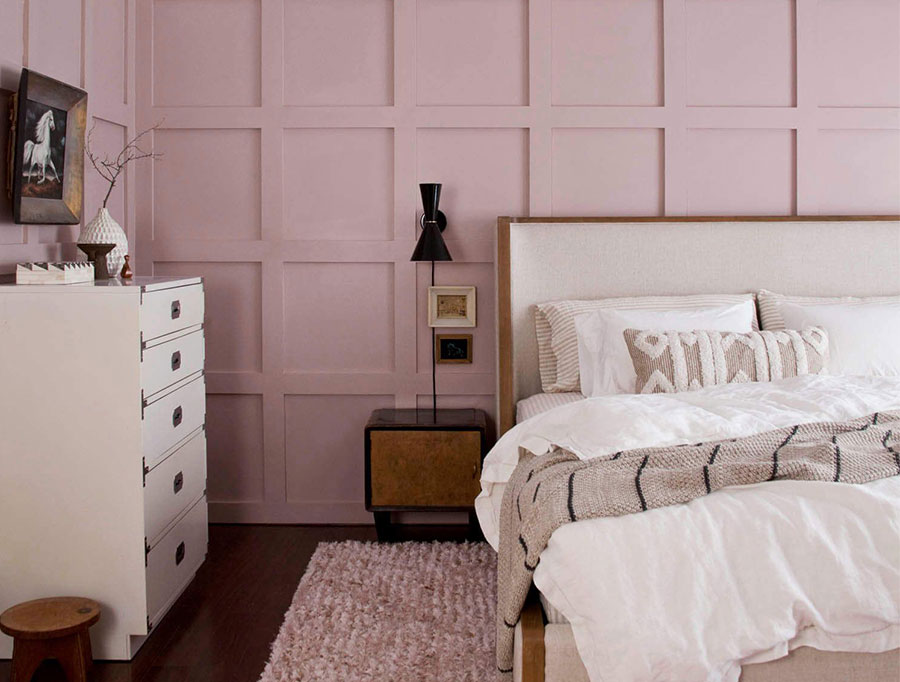 PRINCESS CANOPY
Every girl loves feeling like a princess, and a beautiful bed canopy with lots of soft, billowy fabric will give you that feeling of royalty! This can be easily achieved by hanging curtains or any fabric behind the bed or buying a proper canopy.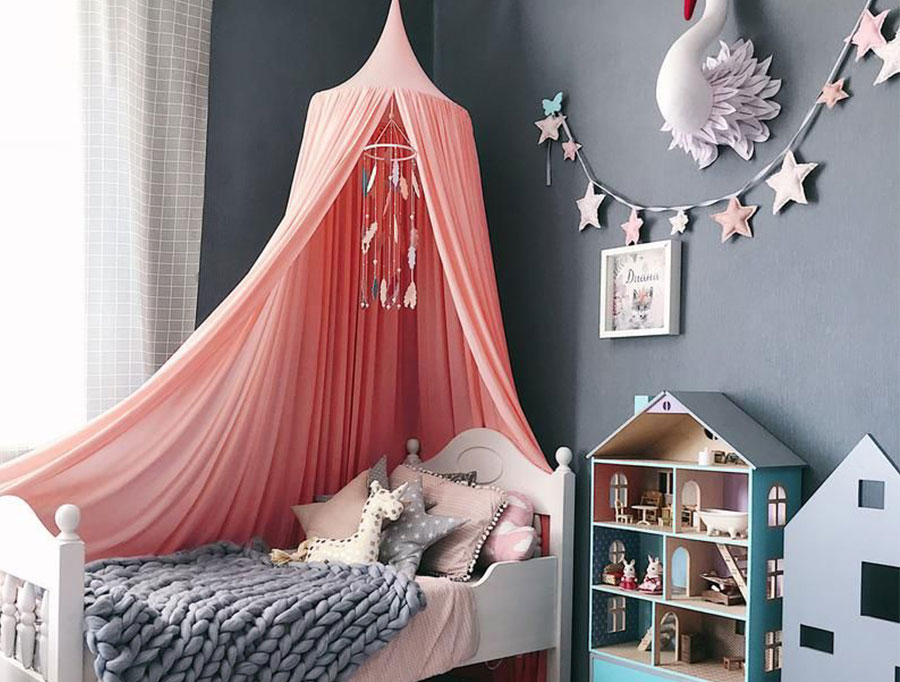 MONOCHROMATIC
When you think of decorating a kid's room, you probably don't think of black and white as a go-to color palette, but this classic monochromatic combo can work for little ones too and is the perfect girls room décor for a non girly girl.
Keep the black to just one feature wall so to not make the room too dark or look for a black and white feature wallpaper. Then accessorise with easy change out items so the room can grow with your daughter. You don't need a busy color palette to create a dynamic space.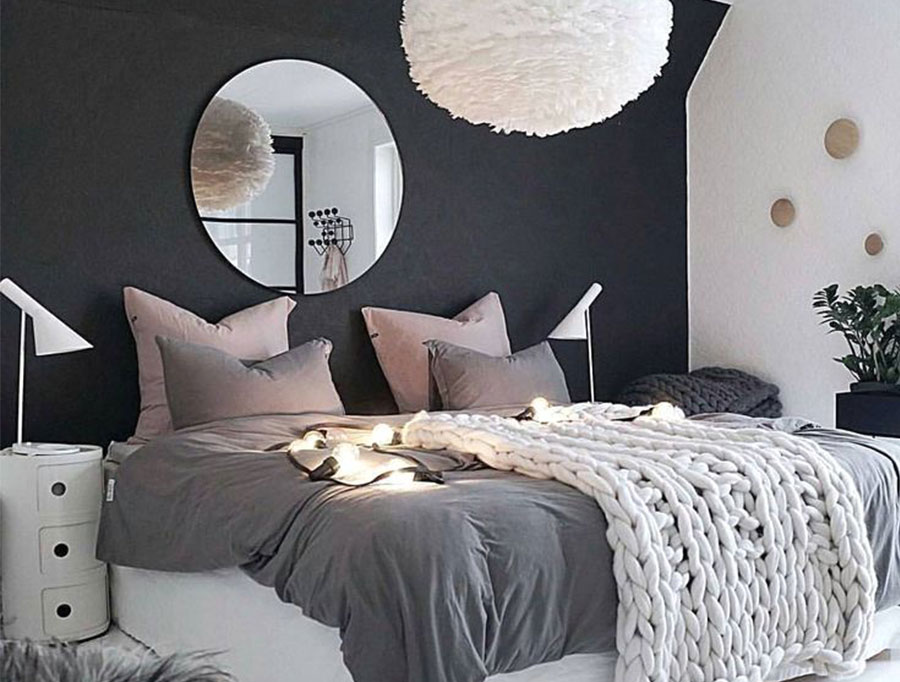 FUN FEATURE WALLPAPER
Wallpaper is a fantastic way to bring fun, pattern and personality into any room and a girls bedroom is no different. This is the type of wallpaper and scheme that will grow with your daughter from nursery to teenage girls bedroom. All this room needs to make this leap is simply a change of accessories.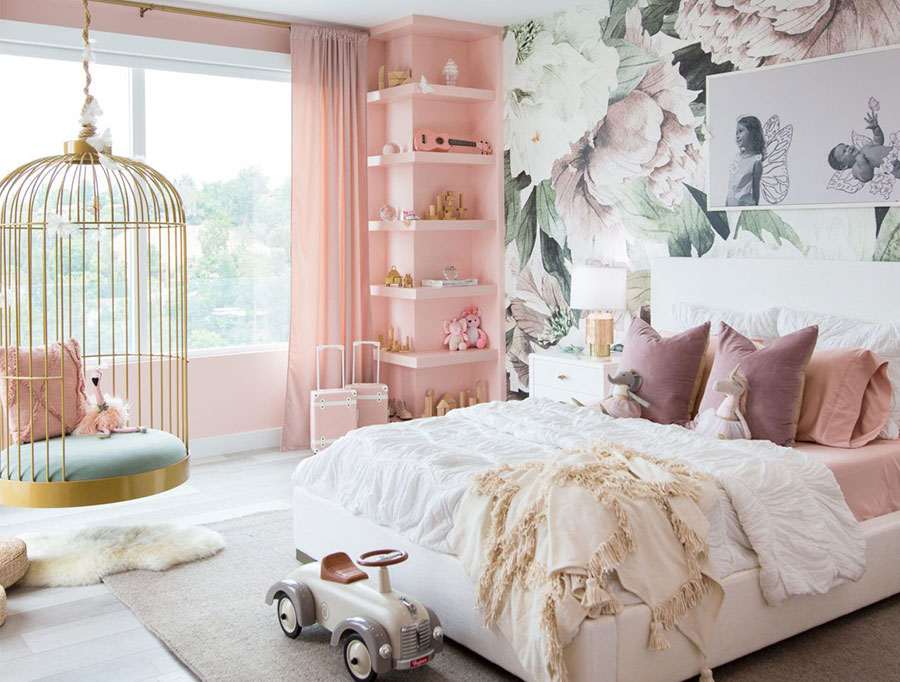 CREATE A GALLERY WALL
Whatever their age bring some personality to your girls bedroom with an art gallery-style picture wall, and instead of buying a bunch of art to decorate use their own art from school! Group pieces with similar colors to make a themed gallery or take different pieces from each grade to make a timeline of their creative skills. You can bring in their names, frame their favourite fictional characters, quotations and posters. It's all about making sure the space reflects their unique personality.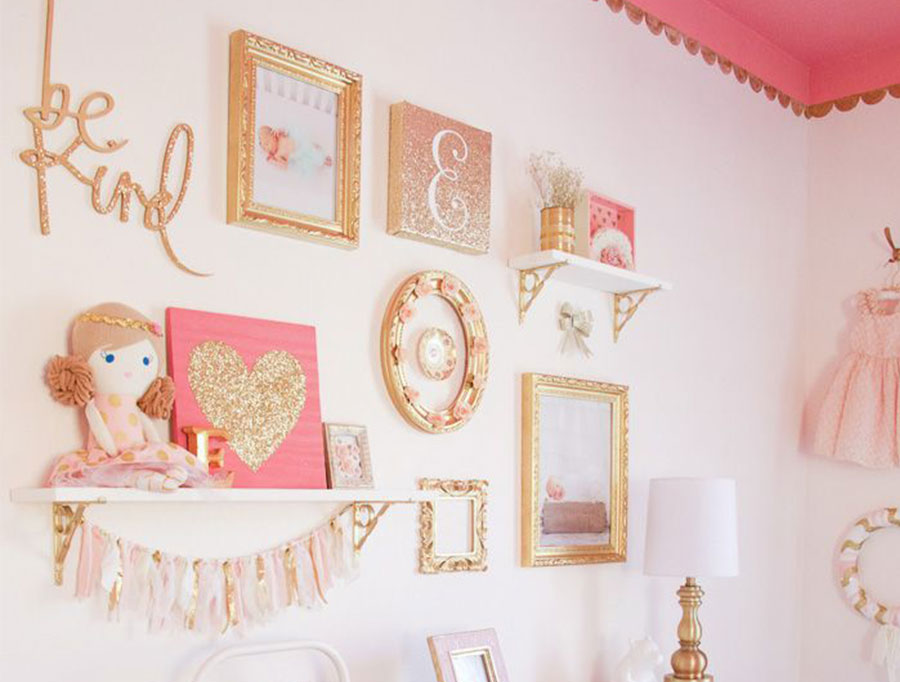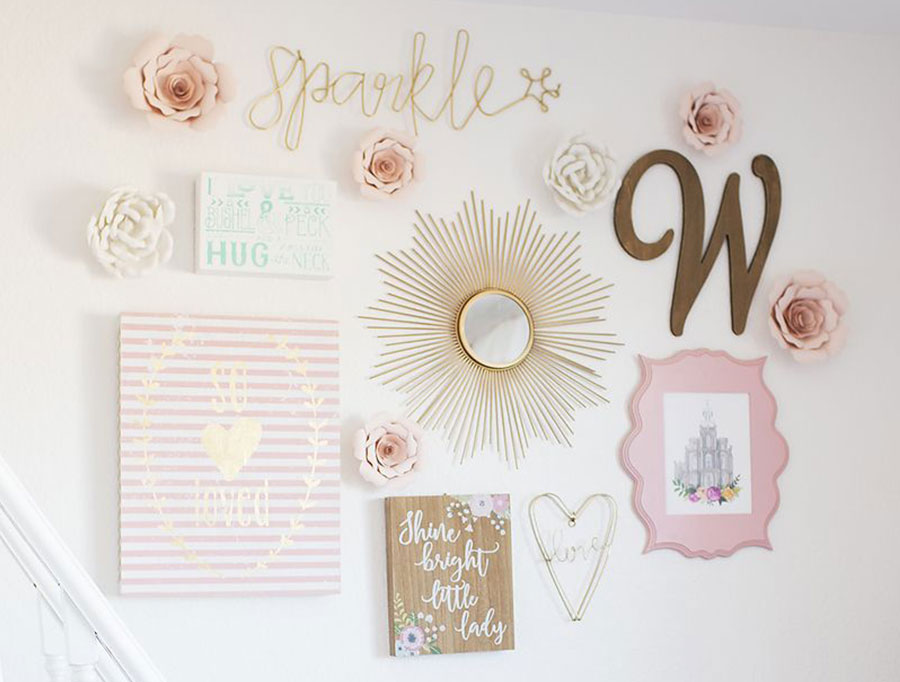 BUILD A DEN
Make bedtime fun with the perfect reading nook for bedtime stories, and what beats a permanent tent or hanging canopy! Add a rug, cushions and their favourite soft toys to cuddle into. Who doesn't love a good pillow fort?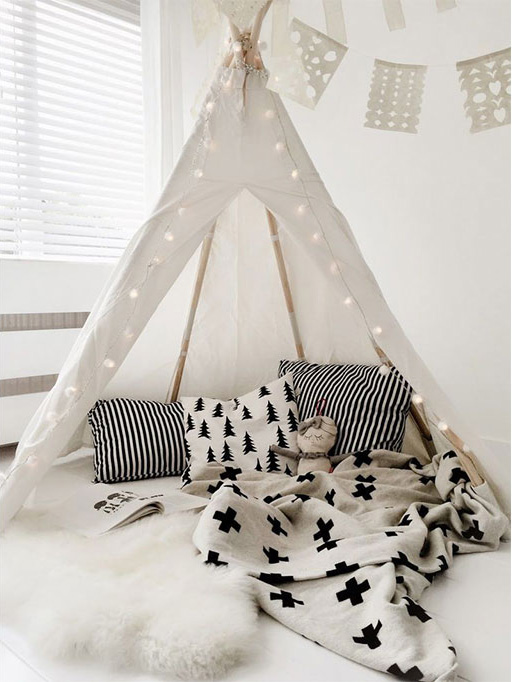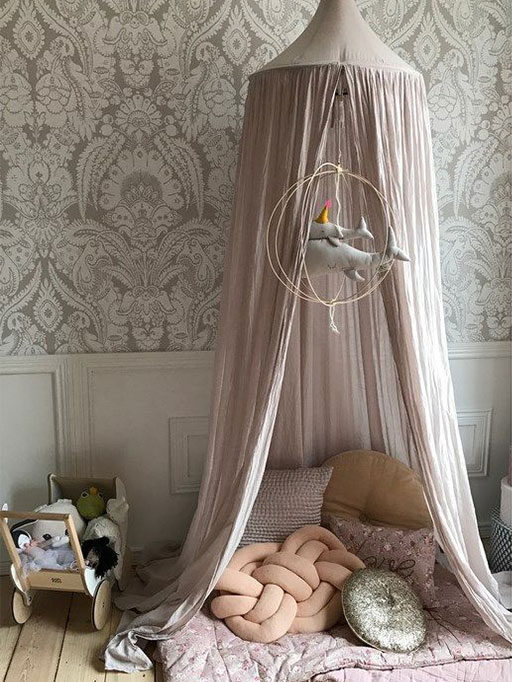 MAKE FURNITURE FUN
A chest of drawers is a staple in any bedroom but why not make it bring something of its own to your girls room décor. Pick up a very basic or second-hand set of drawers, some paint test pots, fabric or wallpaper and the worlds your oyster! With some simple geometric designs, block colours or pretty patterns you can create a set of drawers unique to only your girls room.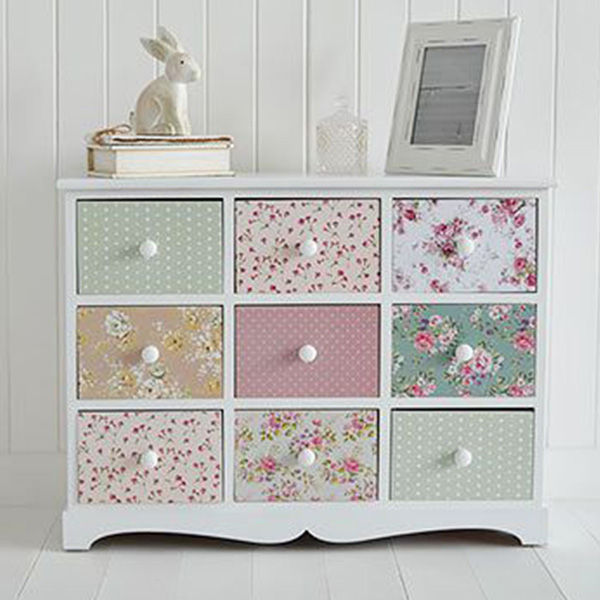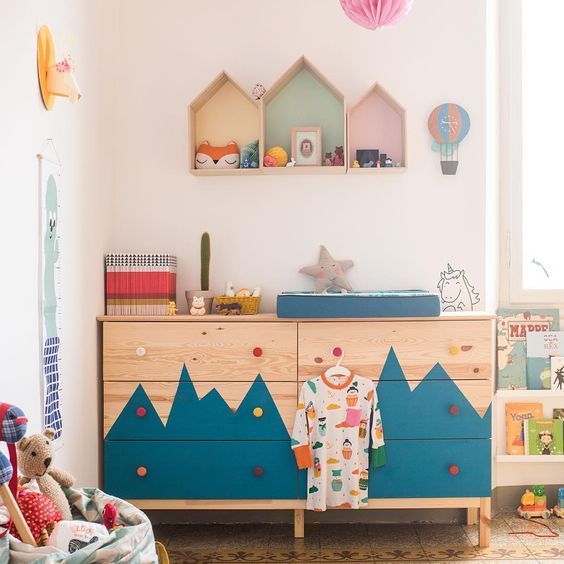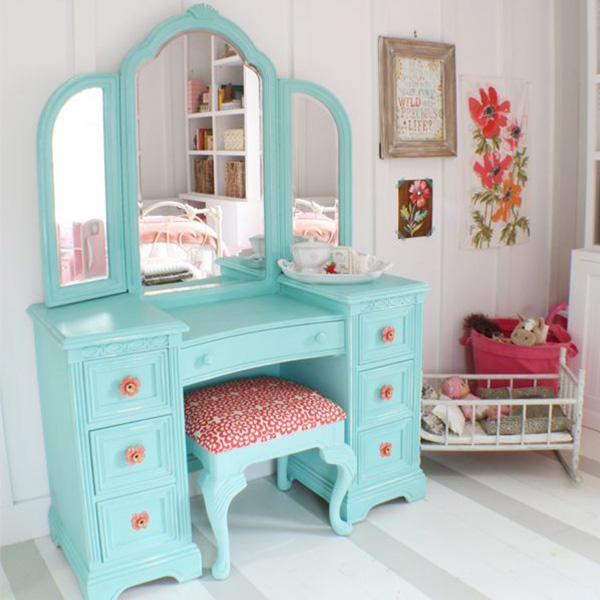 DRESS UP STATION
Give your little girl a place to dress up, role play and strut her stuff with a dress up closet and change room. This simple DIY idea is a little girl's dream come true.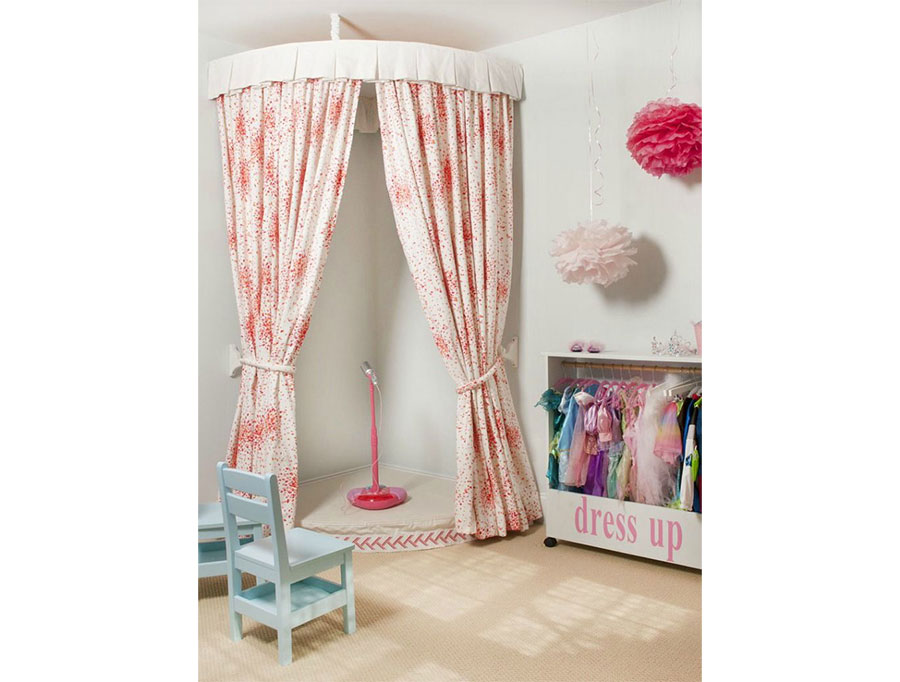 ELEGANT STYLE
It might pain you to think, but your little girl will grow up and isn't going to want a Disney themed bedroom forever. Opting for elegant girls room décor with simple and sophisticated layout and furnishings will give you a room that will go the distance and you won't have to worry about painting or investing in new furniture as their tastes change.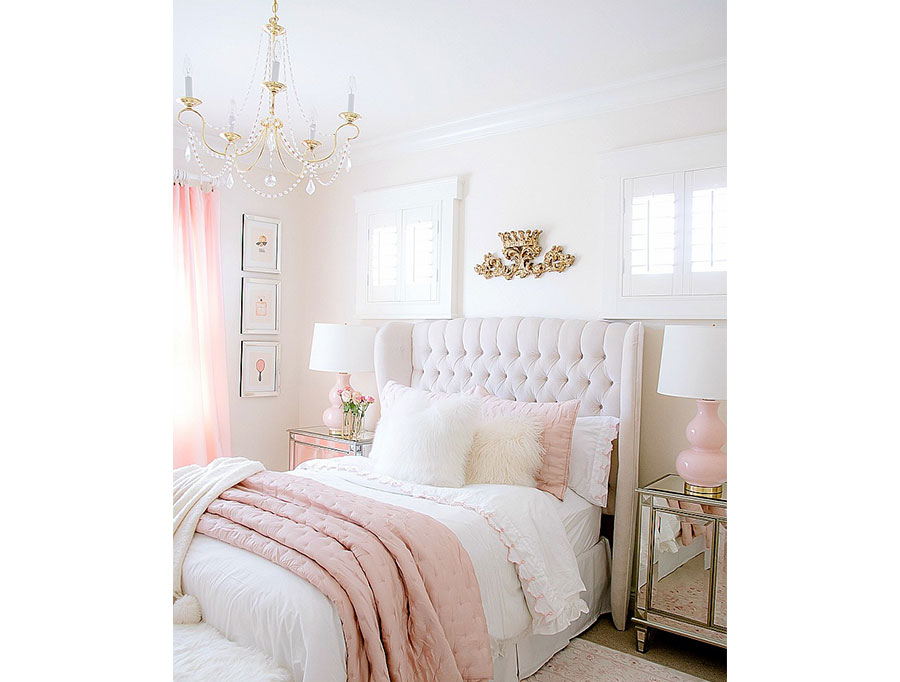 BEAUTIFULLY BOHO
Want to create a truly dreamy space for the little lady? Go boho! Bohemian-inspired décor is back and boasting a fresh and modern vibe. The relaxing vibe that boho gives off and the fact that it is a is style that doesn't need to be put together perfectly, it can be mismatched and still look gorgeous makes it perfect for a girls bedroom!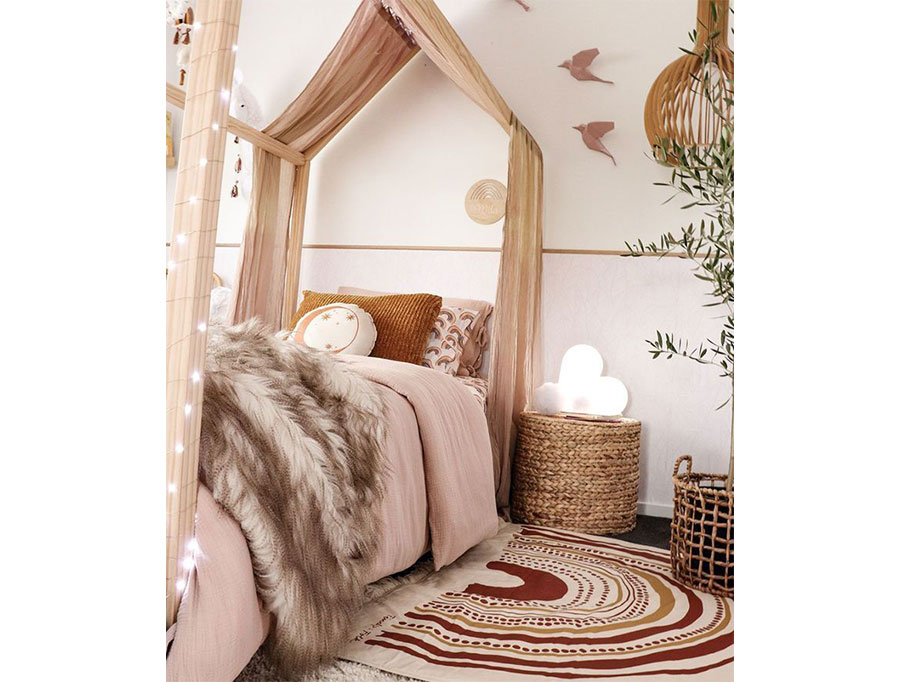 BEST CARPET AND FLOORING OPTIONS FOR GIRL'S BEDROOMS
With kids' rooms being so much more than just a sleeping space how do we ensure we have a floor that lasts the distance and doesn't cause you too much stress along the way?
Whether you have toddlers or teenagers, flooring that is comfortable, durable, and easy to clean is what comes to mind when we think of flooring for kids' rooms.
Young children tend to spend a lot of time playing on their bedroom floor, and so warmth, softness and comfort are important selection criteria. And children of any age can be messy, so flooring that is durable and easy to clean is also worth investing in.
The key is to find a child-friendly floor that is durable enough to stand up to a bit rough treatment, but also soft enough to provide a safe landing in case of falls.
Carpet for girl's bedrooms
There is no better surface than carpet for children to run, jump, play, read, and fall down on. Carpet traditionally is high on comfort level however low on cleanability but with our Rhino Carpet you need not worry! Forever stain-free and able to live up to a Rhino, you couldn't find a better option to withstand the messiest child! Plus, its luxuriously soft and your kids will find themselves wanting to do carpet angels on it! Carpet is also ideal when your child's room is positioned above other rooms in the house – paired with a quality underlay like Dunlop Dreamwalk Carpet Cushion  you'll dampen the sound of kids jumping on beds, play-fighting and dancing to their favourite music.
Laminate for girl's bedrooms
Laminate's technology and structure ensures a certain softness or bounce that other hard floors don't have.  Many will know what happens if you drop a glass on tile – you'll have a dangerous mess to clean-up. However, laminate will absorb the shock and the item will generally bounce-off it. If you are worried about the cold feeling of wooden floors in your kids' room hard flooring can easily be paired up with an area rug to create the perfect combination.  A rug can be spot-cleaned when it gets stained and then switch it out for another one with little guilt or too much cost – even better you can order a rug from us made from our Rhino carpet to be really worry-free!
Vinyl for girl's bedrooms
What? In a kids' room?!! Why not? Sheet Vinyl and Vinyl Planks or LVT have fabulous characteristics including being;
Low maintenance and easy to clean. Perfect for messy kids.
Water-resistant. Those spilled drinks (and not to mention other wet accidents) can be easily wiped up.
Underfoot comfort. Vinyl does not get cold in the winter and is generally soft beneath your feet.
Cost-effective. You can pick up a great looking vinyl much cheaper than other flooring products – vinyl designs today can look as good as any wood and tile on the market.
Durability and stain resistance. Vinyl is a highly durable material that, if properly installed and maintained, can last upwards of ten to twenty years.