What flooring to choose for your rental property is a common question we get asked, most landlords are looking for an easy, low maintenance flooring option that is cost effective, durable, stylish and easily replaceable. A landlord has the responsibility to make a rental property habitable and there are lots of options across our different product categories to get that desirable "neutral" look that makes it a win-win for both the tenants and the landlord.
The floors in your rental property must have visual appeal to attract residents and long-term value for your investment, while still offering you the peace of mind that they will withstand wear and tear and remain looking good for a decent period of time.
This is a guide of the best flooring for rental properties that we offer. For more info or a free measure and quote get in touch with us.
Carpet for your rental property
Carpet is the common choice in bedrooms, living rooms and family rooms because it's soft and warm and gives you that cozy feeling. It also keeps the noise down and is easy to install. Keep in mind that carpet needs to be cleaned more frequently than other types of flooring and should be professionally cleaned every 12 to 18 months or as per the manufacturer's recommendations to ensure it doesn't harbor pests, dust and allergens.
Here are our top carpet picks for your rental property:
An in-expensive entry into the modern cut pile look, it's tight construction makes it hard wearing.
A slightly thicker cut pile carpet with up to date modern tones, best for long term tenants.
Luxury Vinyl Plank (LVT) for your rental property
Luxury Vinyl Plank flooring is the best choice for many rooms in a rental property including kitchens, bathrooms, laundry, basement, hallways and lounge rooms, because it is durable, waterproof and cost-effective. Vinyl planks and tiles can also look like wood or natural stone for a high-end look on a reasonable budget. With all its pros just remember that luxury vinyl tiles won't hide noise as well as other flooring surfaces.
Here are our top luxury vinyl plank picks for your rental property:
A hardwearing and water resistant floor ideal for seamless flooring throughout your rental.
All of the interest and beauty of real timber and stone floors, but for that lower price point.
Sheet Vinyl for your rental property
Sheet vinyl, often referred to as 'Lino' has been gracing our floors for decades now and is still popular with its 2-4 m sheet width waterproof floor. Quieter to walk on they are also slightly easier to rip or scratch, so going for a commercial graded version will give you the best of both worlds.
Here are our top sheet vinyl picks for your rental property:
Jacobsens Tarkeet Traffic
A wide variety of tile and wood looks with a thick wear layer for strength.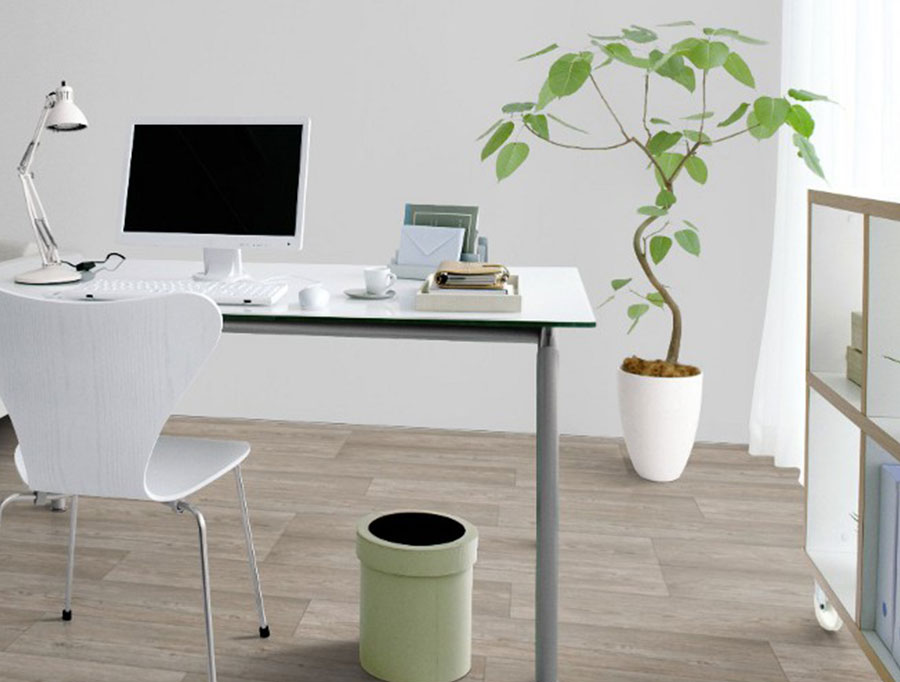 Laminate for your rental property
Laminate provides the appearance of hardwood flooring but without the cost. Laminate is an exceptionally hardwearing synthetic flooring product that's durable and can easily be installed over existing floors to reduce renovation costs. Some laminates can be prone to moisture damage and damaged planks must be replaced rather than refurbished.
Here are our top laminate picks for your rental property:
Its embossed grain and matt surface shimmer give it an authentic wood look at a fraction of the price.