SmartStrand™ Forever Clean Rhino™ Carpet
Life isn't perfect, and neither are our kids or pets. It's a fact of life that accidents happen – we can't change that for you. But what we can do is help make sure those accidents don't have a lasting impact, at least when it comes to your carpet!
Introducing Carpet Court's SmartStrand™ Forever Clean Rhino carpet. This stress-reducing range is made with new Nanoloc™ spill protection technology, for quick and easy clean up. With built-in stain and soil resistance that won't wear or wash off, this is the perfect choice for households with kids, pets – or clumsy adults!
The difference lies in the way it's made. SmartStrand™ Forever Clean features permanent stain resistance built into the very core of its fibre with no dye sites for spills to adhere to. Some carpets use temporary protections that wash and wear off over time, making them more difficult to clean as time goes by.
Plus, our advanced Nanoloc™ technology uses ultra fine nano particles to encapsulate the fibre, which prevents dirt and spills from settling into the carpet in the first place. Combined with superior bounce back qualities, this makes it easy to retain the appearance of your carpet for longer.
So confident are we in our SmartStrand™ Forever Clean Rhino Carpet's ability to stand up to your pets' accidents, that we offer an All Pet Protection Guarantee – so whether you have a kitten, rhino or anything in between, we've got you covered.
Visit a store near you to test it out for yourself. We'll let you make a stain and test it, and show you how it cleans against other carpet types.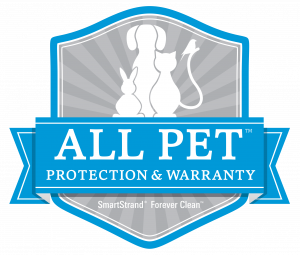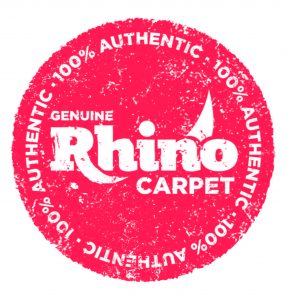 Forever Sustainable
SmartStrand™ Forever Clean carpet is the only renewable carpet fibre. SmartStrand™ is made in part with annually renewable, plant-based materials, minimising the usage of limited natural resources and reducing energy consumption in the manufacturing process.  It's good to know you can have the beauty, softness and durability you desire in a carpet without compromising the beautiful earth around us.
SmartStrand™ Forever Clean is OEKO-TEX® certified free from harmful substances. With SmartStrand™ Forever Clean, you can rest easy knowing your carpet fiber is certified for a safe and healthy home.
We can help you find any look you like, at a price that works for you – either at your place or in one of our stores.