We all know of one person who just throws a whole lot of random things together and makes it work. Maybe its you? Whether its ingredients in a salad or different items of clothing. They just rock it and it works. They are probably the type of person to love the Tasteful Textures style. It's all about bringing different elements together and making them work.
The Tasteful Textures style is a layered upon layered look. It creates softness and warmth in much the same way as you rug up and layer in winter. There's a method to the madness; you pick a piece you like, and build your colour palette around it. It focuses on comfort, by picking materials and fabrics that add softness. Its not too "matchy matchy". You can be a bit eclectic by bringing in variety, as long as there's a common element to pull it together (colour, similarity of print or texture).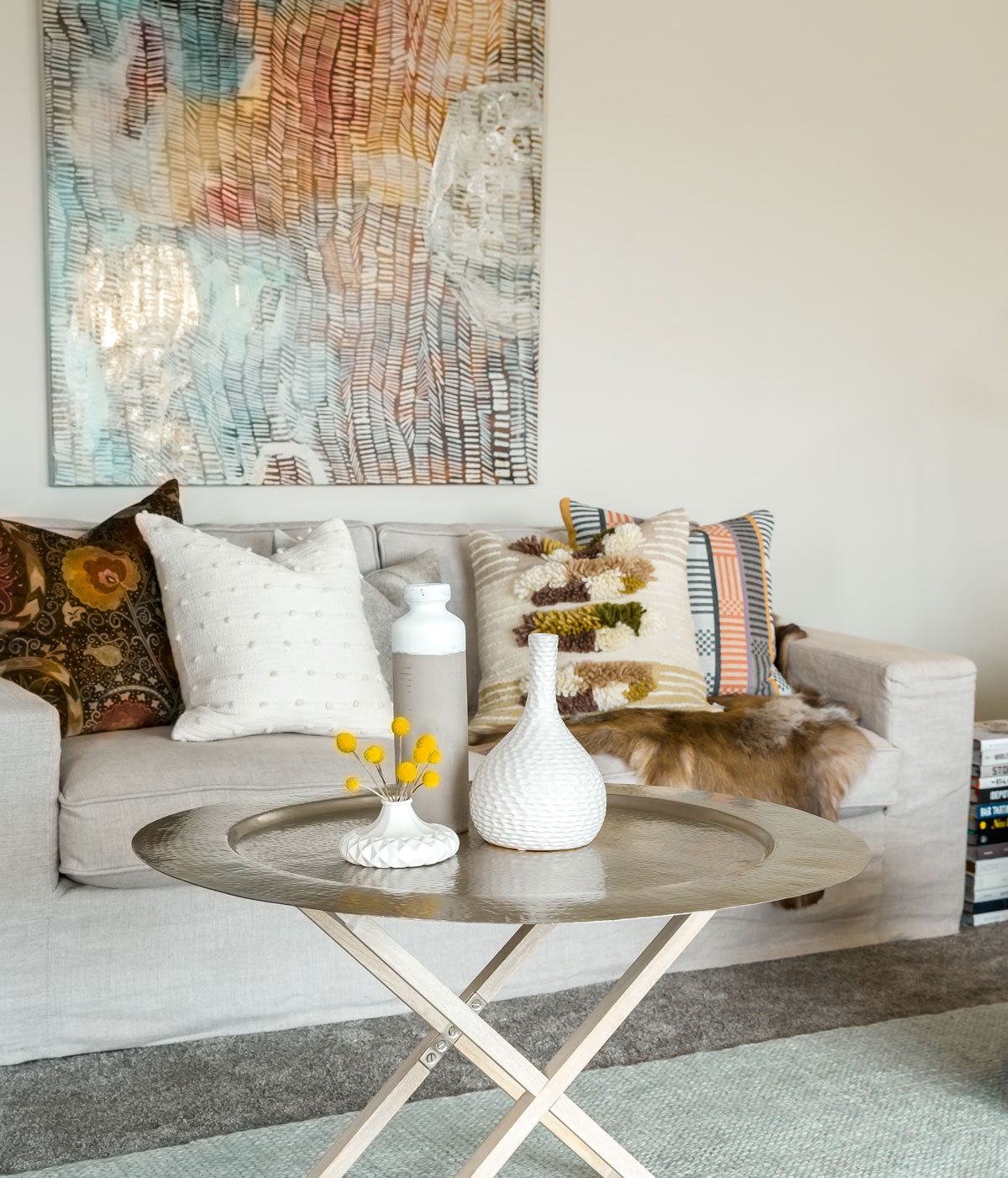 Why should you pick this look?
Textures hide a multitude of sins – we know not everyone is perfect!
It adds warmth to cool spaces and works well in dark spaces as it gives a rugged up feel
You can use what you already have, there's no shopping necessary!
It provides a sense of mood – its peaceful and restful
The layers create luxury rather than being paired back to a more simple style
Works well for people with an eclectic sense of style that have a lot of elements they'd like to bring to one room
What does Tasteful Textures look like?
Knitted wools
Soft leathers
Texture, paint and wallpaper
Movement in the flooring using long pile or loop carpet that's layered with rugs that are often shags
Burnished / worn metals
Organised/ purposeful mess – who thought a messy house could be stylish?! What a dream!
A lived in unintentional style
A combination of different fibers and materials – hard and soft, shiny and dull
Does this style suit you?
Tasteful Textures is good for an older house with 'flaws', you can use your layers to hide things! It also helps add warmth to a drafty home.