The sense of touch is an important one, it provides dimension and depth to any space. Many designers call this adding "visual weight" to a space or environment. But how to do it with out overcomplicating or shifting the balance is the trick.
Much like balancing colour use with warm and cool, the same goes for texture. Rough textures provide warmth and a sense of tactical comfort, they are visually appealing and capture the eye because we inherently seek texture. Smooth textures offer urban sleekness and a modern edge. To achieve a balanced harmony, incorporate both.
Putting a smooth surface be it stone, lacquer or tile, next to a rough surface like rustic wood, long pile carpet or loosely woven textiles, will balance each other out; softening the edge of a sleek design and modernising the more rural feel of texture. Stick to two or three distinct textures in a space that is coloured so that you don't over do the balance. If your flooring is flat and without movement – add a textured rug, pick a colour similar to the floor colour as the base of the rug colour but bring texture in through the weave or pattern don't be afraid to use large loop pile rugs and carpets.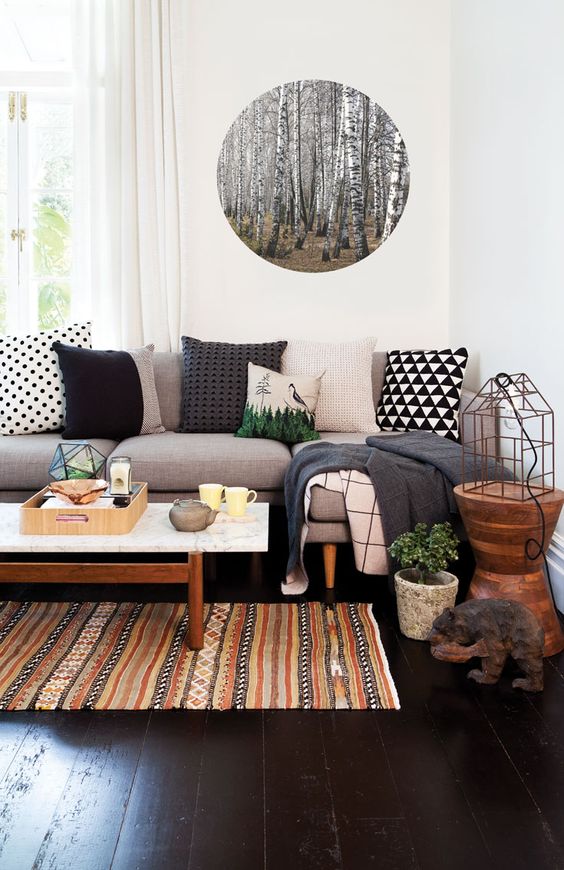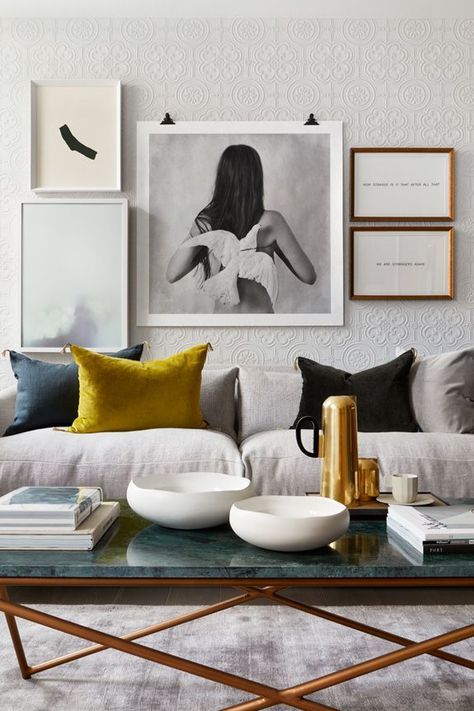 Take this same theory up to the furniture. Add contrast to your fabric surfaces by adding in fur or wool cushions or trim the cushions with a textured edging or raw edge thicker fabrics. Mix backs and fronts or fabrics, you don't need to do the whole cushion in the same fabric. Often it's a lovely look to have a more refined weave on one side and say a heavier felt or pattern on the other. Bring texture into your accents, a grouping of faux shagreen boxes against glass textured balls will lift a space by providing light as it bounces off the glass and highlights the feel of the shagreen.
Textured lamp shades work wonders in a minimal space. There are many options now that offer a mix of metals and fabrics. Look for something that has a reference to your space, be it a colour or product that is already there.
If your colour scheme is monochromatic, choose textural items that show vast contrast i.e. weaved curtains could be light in texture, almost gauze-like; mix them with strong metal rods and some heavy ties. Texture does not need to be big, it needs to add layer and stop things from becoming bored.