What to expect with our Virtual Consultations
We are here to help you every step of the way on your flooring journey with virtual consultations.
Booking the Consultation
Once you have filled in our Free Measure and Quote form and we have received your details we'll give you a call to have a chat about what your project entails:
What area/s are you looking to floor?
What type of flooring are you after (carpet, hard floor, vinyl or tiles)?
What colours and styles are you interested in? (so we can have the right selection to show you during our virtual consultation)
If you have one, email us a digital floor plan of your home
We will then arrange a time that suits you for our virtual consultation and send you a Skype invite via email. If you are unable to use Skype that is not a problem, we can arrange to do the consult call via FaceTime, What's App etc. we will find something that works for you.
The Consultation
The consultation will be a video call between you and one of our sales consultants where they can show you a range of products suitable to your requirements and explain and demonstrate the features and benefits. They can show you a range of different styles and colours and help you to narrow it down to a few samples.
After The Consultation
After the consultation we will gather up the samples you have chosen to see for yourself and view at home and will drop these off to you with contactless delivery. We will also send you  some tips on how to view your samples at home.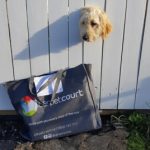 Booking your Measure and Quote
After you've had some time to view the samples we will follow up with you to answer any questions you may have and book in a measure. The measure will be carried out by one of our staff members on-site and will follow health and safety and physical distancing protocols. You can find more on what to expect when we visit you on-site here. Following this meeting we will provide you with a quote.
Quote Accepted and Install Booked
If you choose to accept our quote we will then move to book your installation!