Rattan + Wicker Furniture
Rattan/Wicker has been re-emerging over the last couple of years, but this Spring, it's set to take the interior world by storm!
Forget the more simple '70s look—rattan has been given a seriously modern update. Think peacock-inspired bedheads, wicker storage units, and rattan and chrome chairs: There's something out there for every room and budget.
Rattan/wicker offers a warmth, charm and level of comfort to your home that other materials can't. Whether taking on contemporary or more traditional shapes, having rattan/wicker pieces in your home invites organic elements that layer well with other decor.
Break up a modern inspired living room with wicker ottomans or add a beach feel to a glamorous bedroom with a rattan bench or accent chair. However it is introduced, furniture in this material adds a casual and comfortable element to any space.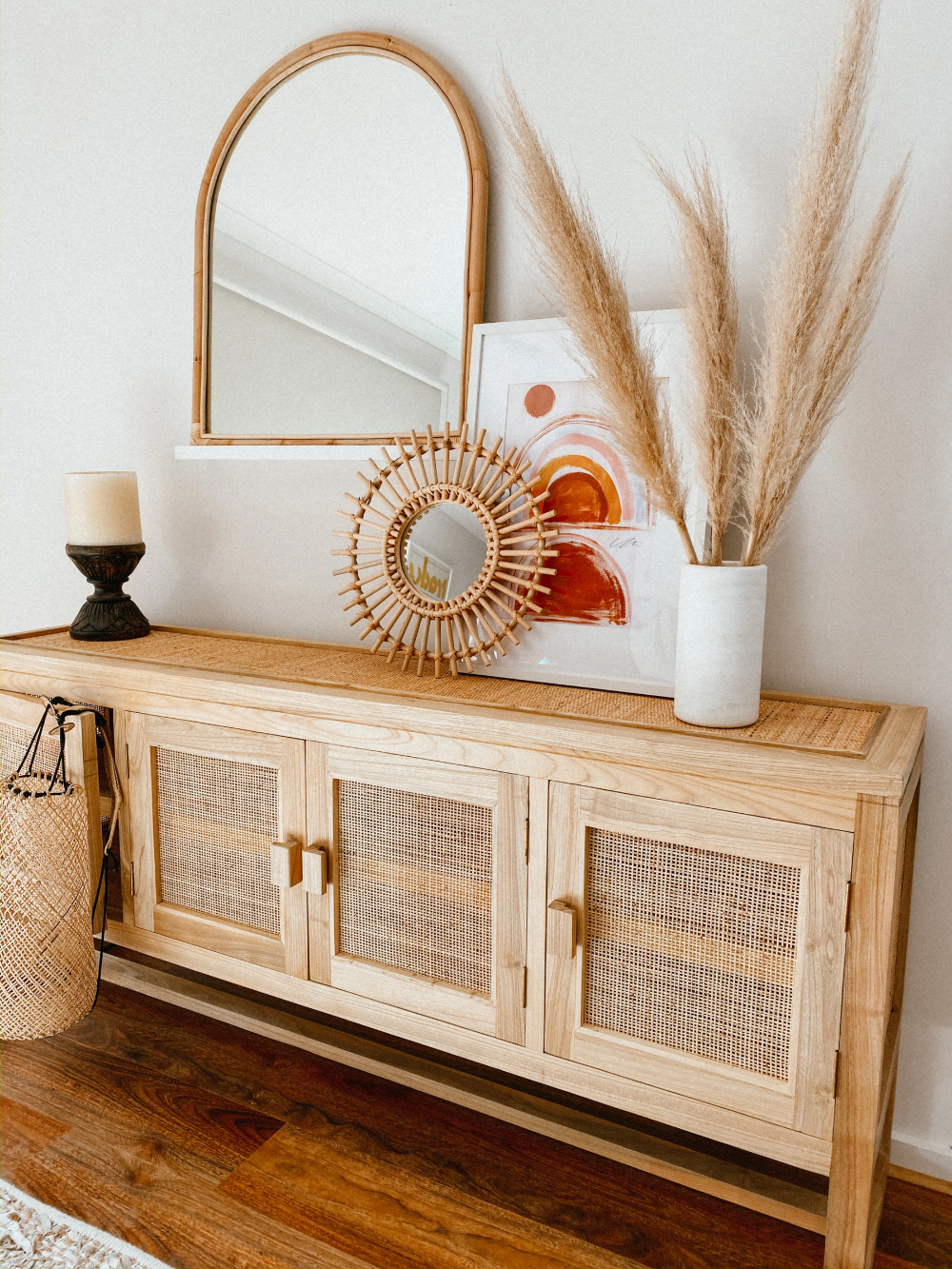 Clusters of Pendant Lights
Lighting fixtures do more than brighten up a room—they're a bold detail. Go for multi-pendant fixtures, and by multi we mean at least 5 pendants, especially ones made from natural materials, because what says 'Summer is on its way' more than beautiful rattan pendants? The natural materials also help to tone down how over-the-top such a large number of pendants are, if you're into a more minimalist look.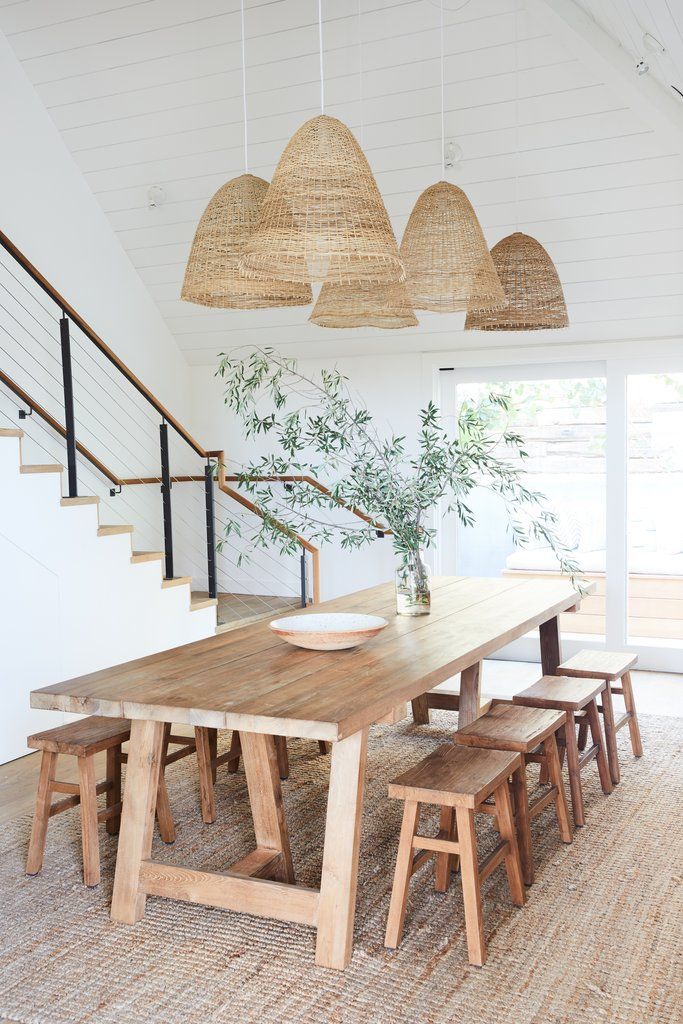 Performance Fabrics and Materials
Performance fabrics are a must—they have changed the way we live by making every room functional for the entire family. They could be used in the messiest of family rooms, but also in luxurious living and dining rooms while maintaining a fashionable aesthetic. And when it comes to carpet, SmartStrand is that performance fabric. Tough on stains, kind underfoot, our revolutionary 'Forever Clean' spill-and-soil barrier on our Rhino Carpet defends your home against life's unexpected messy moments with ease.
From the pitter-patter of little feet to four-legged friends; accidental spills to muddy stomps; Rhino's superior carpets protect with tough love that lasts for years.
Home Office
Possibly the most relevant interior design trend of 2020 is creating a home office. With an uplift in remote work, there is a need to create a workspace that is productive and functional.
If having a home office feels luxurious at this point, there are ways to organize creatively and make just about any area a workspace. Guest rooms, a bedroom area, even closets can double as offices. A small floating shelf, a mini secretary desk, or a leaning ladder are some space smart solutions that help anchor a space for work.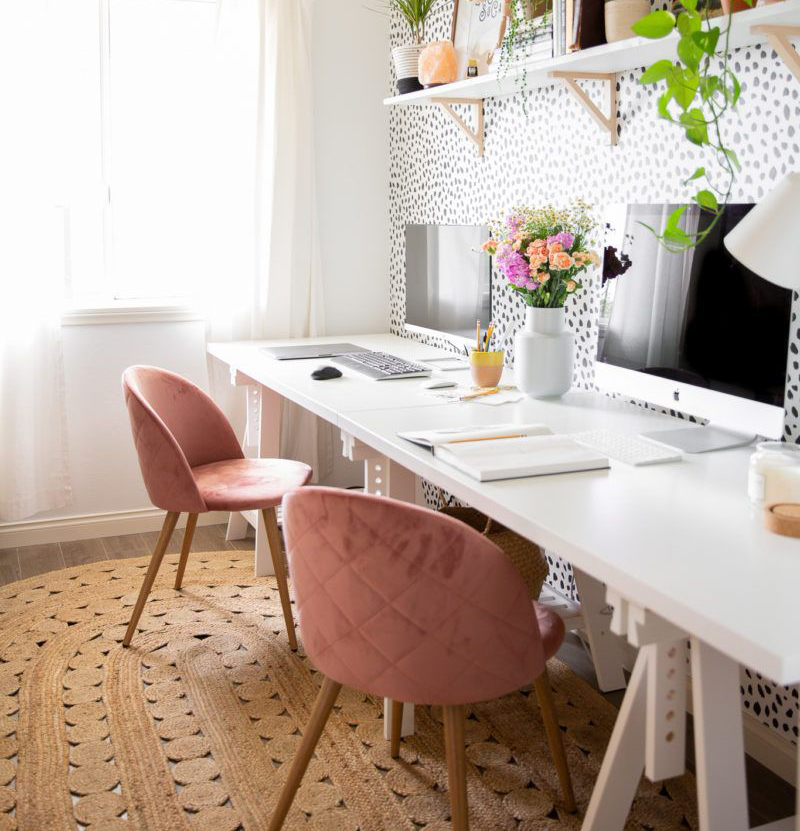 Mixed Metals
This Spring there is definitely an obsession with metals. Both finishings and furniture in silver, gold, tin, and copper will be prominent with such confidence that mixing them takes the trend a step beyond.
Here are some guidelines that help to keep metals from being an overwhelming feature in your room.
Be careful not to mix more than three metals in one space, when mixing warm (brass, gold, copper) and cool coloured (aluminium, silver, stainless steel) metals, choose one dominant colour and an accent one.
Having a primary metal ensures your space a sense of unity, while accent metals will guide the eyes throughout the room.
Neutral metals like cast iron and other black metals can easily combine with both.
Even though multiple metals may inhabit your space, you don't want them to be competing for attention. Don't clutter a space with too many metal pieces.