Spending time in nature has the power to calm the mind, refresh the body and renew the spirit.
Experts recommend at least an hour a day of "Forrest Bathing" (immersing yourself in nature) to relieve stress. But chances are, you don't log enough hours in the bush, or by the beach to enjoy the full results! When natural landscapes are in short supply, try adding a few earthy elements to your home.  Bring the essence of the outside in with natural materials, textures and soothing hues.
Wood, Stone, Wool and Greenery are your best bets for creating a natural sanctuary of your own.
The simple setting above illustrates the basics of a Naturalist home…Wood, Plants, Natural Fibres, Sunlight & Simplicity!
This decorating scheme of soft greys, undyed cottons and hand-made stoneware accessories evokes the feeling of a rocky beach. More harmonious than matching, an eclectic grouping of cushions in greys and neutrals make for a sophisticated, timeless setting.  Once laid, this versatile foundation can be easily refreshed with an accessory or two.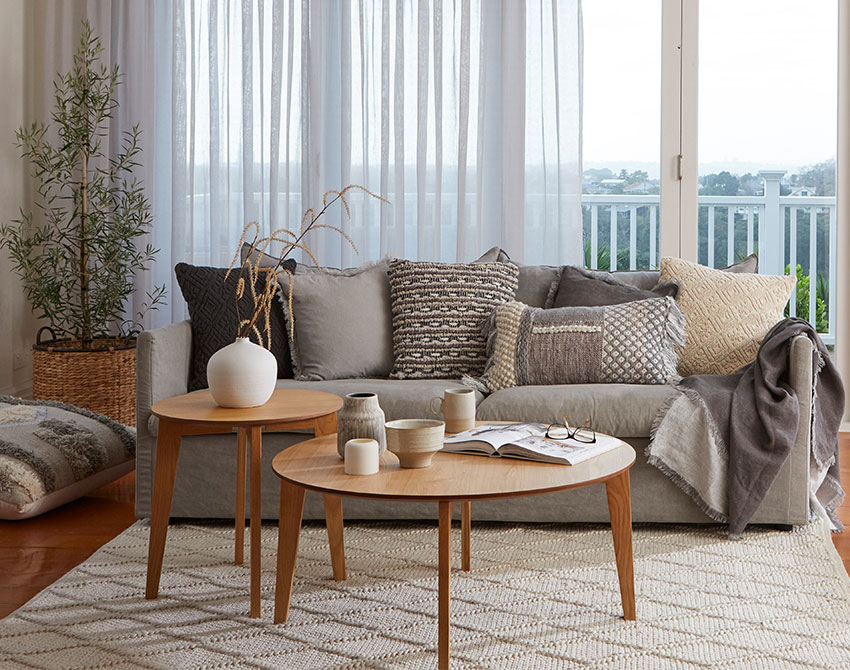 These delicate grey sheers filter the sun while still allowing plenty of natural light to flood the room (Curtain Studio, Breeze Concrete).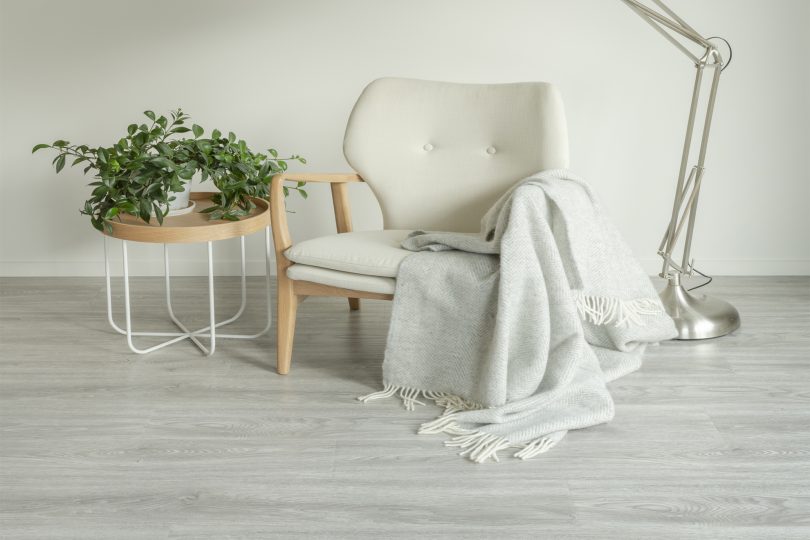 For a textured, yet modern space, wood furniture pieces in natural, rustic finishes are a highly effective addition. A well-made piece adds gravitas to your home and can last for generations.
This interior from woodedit.com ticks all the boxes: Wood, sisal, clay, natural light & greenery.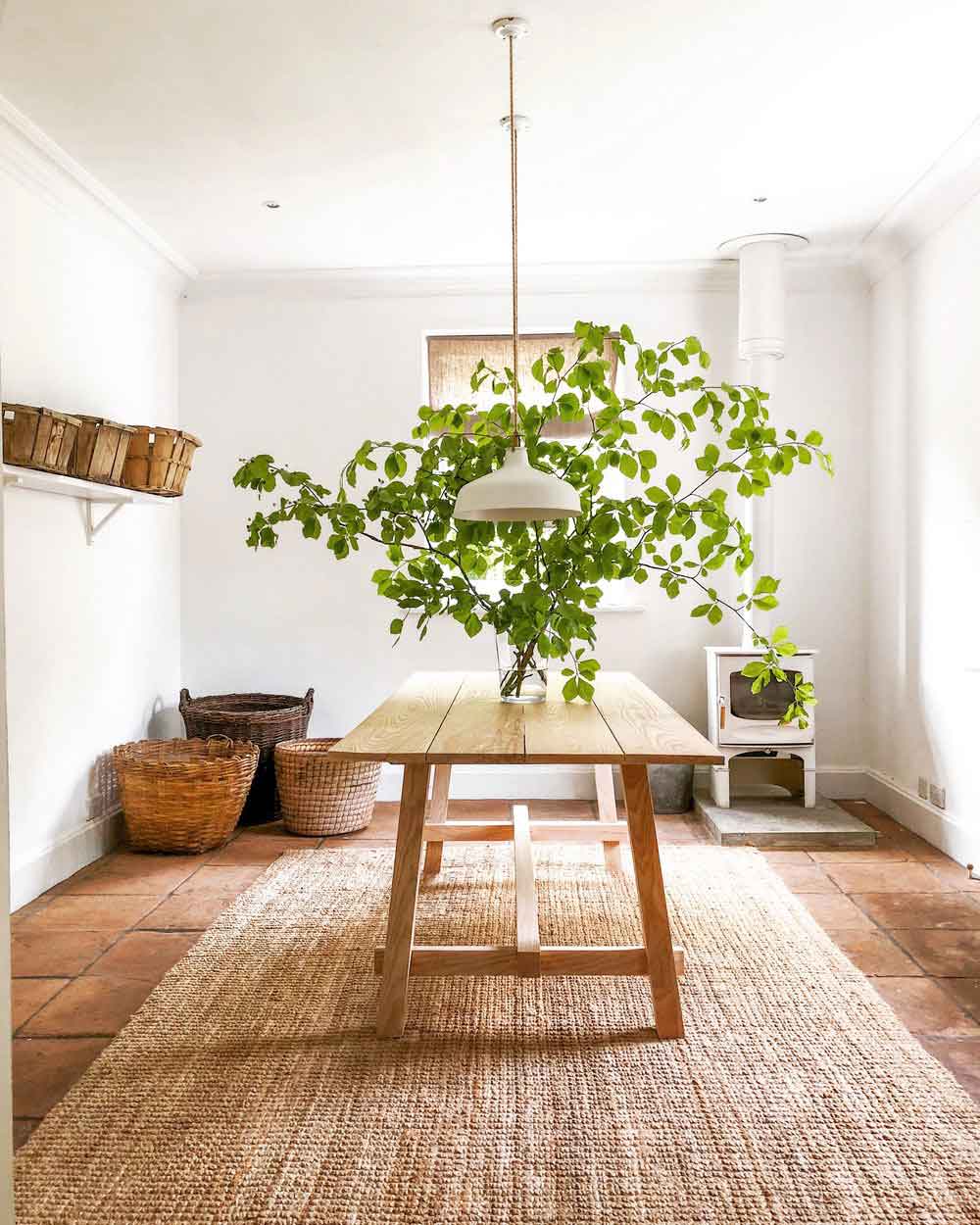 Great for masking architectural eye-sores, filling awkward voids or simply softening a room…PLANTS bring so many benefits of nature into the home!
Their air-filtering properties are well documented, but did you know that they also relieve stress and increase productivity? Not to mention the infinite varieties of shape, texture and size that add a living design element to your interior.